Here is my trip, in chronological food order. Bon Appetit!
Thursday 3/19
The pastisserie I had my morning cafe creme and croissant in the Marais neighborhood:

First baguette sandwich on the Ile de Cite, jamon et beurre (ham and butter to you 'mericans)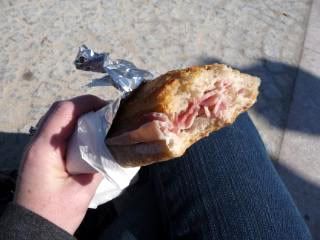 Supposedly Le Petit Paris in Sac has good ones. I'll have to check it out when I start having withdrawls.
Date night with myself. Dinner at L'Enoteca down the street from my room on Rue Charles V. Really delicious and memorable.
Salad with little stemmy greens and enormous langoustines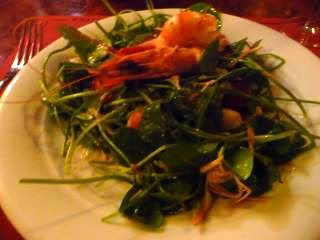 Housemade tagliolini wih crab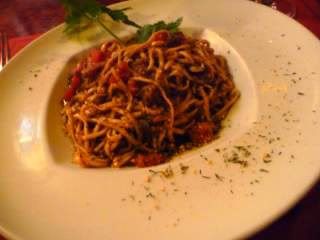 This was outstanding.
Dessert? Fromage, but of course! The 2 quenelles were two different soft, fresh cheeses. The 3 on the bottom were three different soft, triple creme but at different ages. The little dishes on top were honey and a fig or plum jam.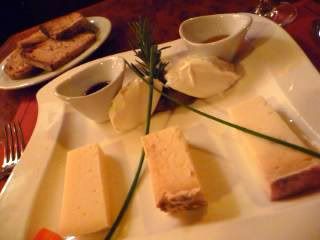 Possibly the best plate of food I ate the whole time in Paris
Friday,3/20
Window shopping a bit after the Musee d'Orsay on the Left Bank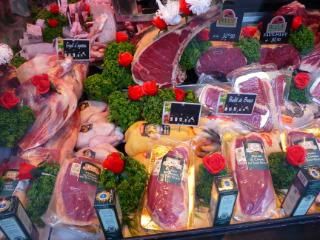 Saturday, 3/21
Morning cafe and pastry shop

Dinner after visiting the Pompidou Center. After dinner we toasted a new dad with several glasses of their champagne.
Steak tartare with frites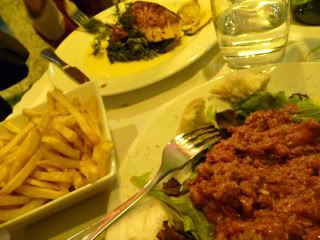 Old school. Raw egg on top. I garnished it myself at table with Worcesterhire, onion salt and tabasco.
Sunday we visited Les Puces de Saint-Ouen (the flea market) and found a cute little spot for lunch
The charcuterie was amazing.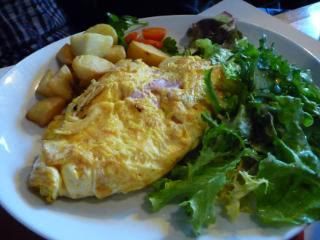 Monday 3/23
Dinner at a neighborhood joint. Started with the escargot.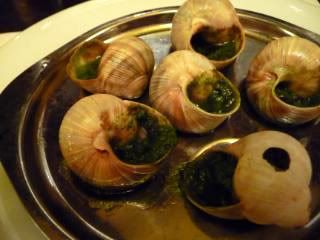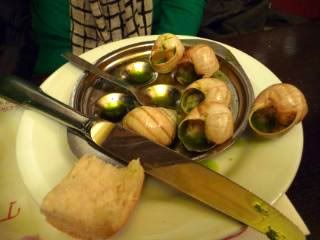 I had the confit de canard (duck leg cooked and preserved in it's own fat) and potatoes pan roasted in duck fat with parsley).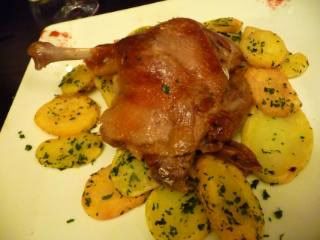 Great duck!
Lori had a steak with bearnaise and frites.

Tarte aux pommes (apple tart).

Chocolate torte with sabayon.

Tuesday 3/24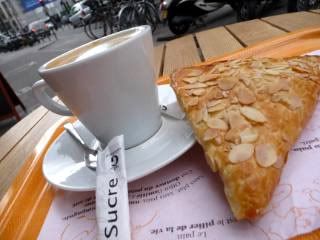 Afterward we hit the Louvre. Ate lunch after the Mona Lisa.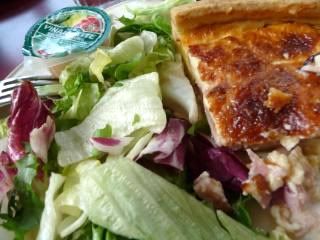 Even the French use packets of salad dressing!

Next was Montmarte and window shopping.

Pretty tomatoes.
Goose livers.

Jarred foie gras.

Fruits du mer.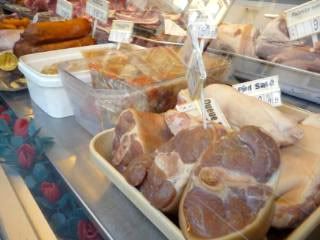 Meat shop.
Little fresh chevres, adorable.
Window shopping makes one hungry!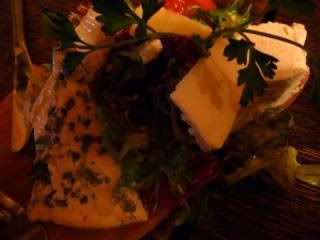 Wine and cheese afternoon snack.

Dinner in Place du Clichy neighborhood
Marrow to start.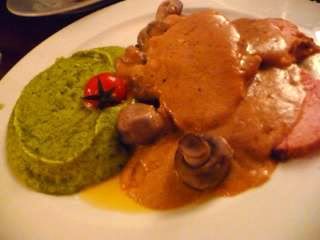 Roast pork with Dijon sauce and potato/spinach puree.

Grilled tuna with potato.

Lamb stew with rice.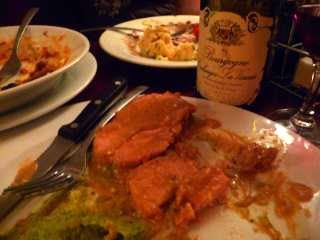 More chocolate torte.
Wednesday 3/25

Back in Montmarte for more window (and real) shopping.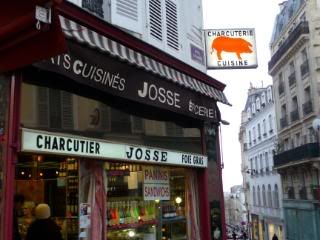 Cute meat shop.
Dinner across the street from Van Gogh's house.

This was my favorite restaurant we visited.
Terrine du jour.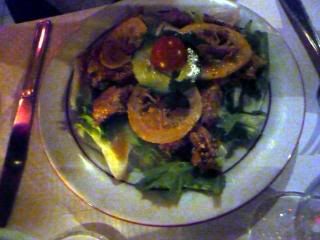 Salad with tuna and lemon.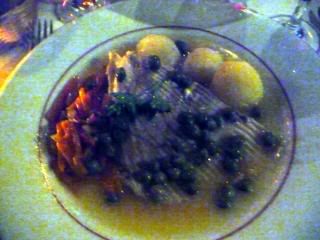 Skate wing with lemon and capers.

More fromage.

Creme caramel.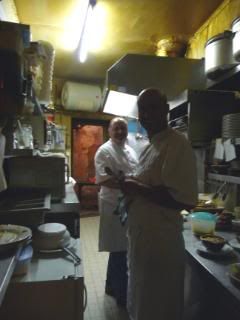 Our adorable chefs.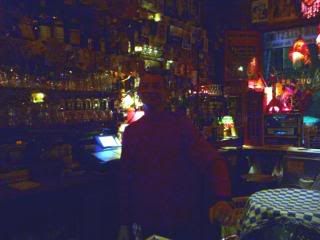 The leather pants wearing proprieter.
Thursday's dinner at the apartment.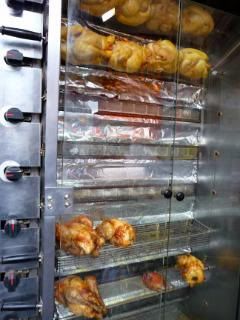 Poulet roti to go.
Friday 3/27–Au Revoir Paris.

Last pain au chocolate et cafe creme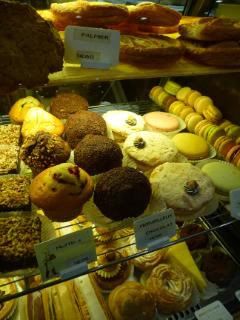 And Hello New York! Dinner at Le Veau d'Or–as seen on "No Reservations" with Anthony Bourdain. No sign of him that night though.
Celeri remoulade.

Retro, great mustardy flavor.
Steak au Poivre, frites, spinach.
Perfectly bloody and peppery.
Peach Melba.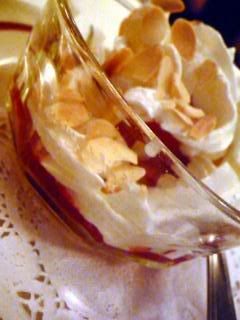 I haven't had this since my Nana died.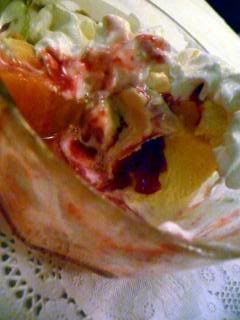 And it's as good as I remember!
Clowning around with the owner's daughter. I loved this place. I could eat here once a week if I lived in New York.

Great trip, great food. Now I need to exercise.
---
Related posts: